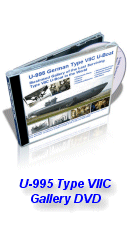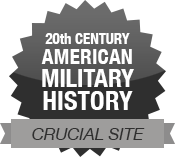 Submit Your Model
Thank you for your interest. I certainly appreciate it very much.
This is an unmoderated gallery and before you submit your model, please take a moment to review the following guidelines.
Please do not spam this gallery. Do not upload porn, pictures of animals, cartoons or any other non sensible pictures. I appreciate your cooperation to please do not spam my gallery.
Post plastic models only. Your model must be made of plastic. No wooden models, iron, diecast, glass or any other material is accepted.
Post military models only. Submarines, warships, warplanes, armored trains, etc, are allowed as long as it is a military equipment. This means no passenger airlines, cruise liners, sports cars, space shuttle or barbie dolls allowed.
Post only hand-built models. We accept only handbuilt and handpainted models. Your model should not be a finished manufactured product.
Use only .JPG format. Photographs must end with .jpg in lowercase.
Use high quality images. Photographs must be clear and the width must not be less than 500 pixels or more than 1200 pixels. It can be of any height.
Ownership of material. You retain all ownership and copyright. By submitting your material, you grant us permission to use/display your material on any section of this website.
Removal of material. We reserve the right to remove any submission deemed to be inappropriate.
---
Your Details
---
2. Your email: *
Your email is kept strictly confidential and is not viewable by the public. You won't receive any spam by submitting your email here.
3. Your website url:
4. Your website title:
Your website is optional. Should you fill it in, please specify the full path including the http://
---
About Your Model
---
| | |
| --- | --- |
| 1. Gallery title: * | |
| 2. Country: * | |
| 3. Tell us about your model: | |
---
Upload Your Photos
---
Photo1


---

Photo2


---

Photo3


---

Photo4


---

Photo5


---

Photo6

Photo must be encoded in jpeg format and end with .jpg in lowercase.


When you are done selecting, click here to upload your files:

---

When you are done uploading files, click here to publish your submission:

Please be patient. This page might take awhile to load when uploading images.

If you encounter a 500 Internal Server Error, then it means that a timeout error occurred. This is because it took too long to upload your photo(s). To prevent a timeout error, try to upload one photo at a time, and also reduce the size of your photo (below 100k is good). If you are already on the error page, then press F5 to reload the page.

PS:- If you you encounter any difficulties using this form or for bug reports, please contact webmaster. Alternatively, you may send your submissions through email and we will publish it.