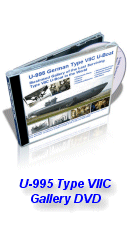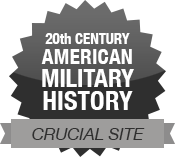 Home
» U-Boat Submarine Sounds
U-Boat and Submarine Sounds
U-Boat Sounds or Submarine Sounds is an authentic collection of sounds made by u-boats and submarines. Through this collection, you can finally hear what they sound like. Share a moment and listen to the sounds which were so familiar to many a sailor on these iron submersibles.
All sounds are in .wmv format, so you will need Windows Media Player to play them. To download a sound file, right click on the title and select "Save Target As".
Sound files are categorized into four groups - Submarine/U-boat Sounds, Torpedo Sounds, Sonar Sounds and Surface Ship Sounds. Please use the navigation link below to find your way.
Index of Sounds
U-Boat and Submarine Sounds
Various u-boat and submarine sounds, surfacing and diving, ambient noise, engine sound, running underwater, hatch closing, submarine sinking, and many more...
Torpedo Sounds
Sounds of torpedo passing underwater, torpedo launching, torpedo whoosh and much more...
Sonar Sounds
Sound of submarine sonar, sonar pings and clacks.
Surface Ship Sounds
Deck sound aboard Navy Frigate, engine room, increase throttle, ship's wake, sinking ship, and much more...
---

Authentic WW2 German U-Boat Sounds
Listen to rare and authentic German WW2 U-Boat sounds. These are NOT Hollywood recordings, but are rare unpublished sound footage made by media staff and private collectors.
8 sound files in total...