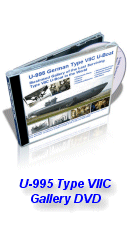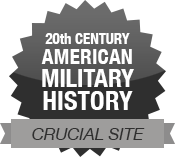 U-Boat Exhibits and Museums
Pay a tribute to history. If you have always wondered what it was like being inside a U-boat, then there are still a few remaining places in the world where you can visit a real U-boat. Presented here is the listing of U-boats (or what's left of them) on display in museums and exhibits around the world.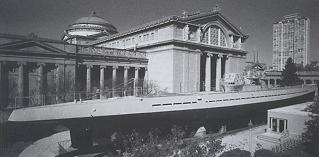 ---
Museum for Military History, Dresden, Germany (Olbrichtplatz 3, 01099 Dresden)
Brandtaucher - World's Oldest Diving Boat
Better known as Militärhistorisches Museum, on display is the Brandtaucher, the world's oldest diving boat. Built in 1850 by Wilhelm Bauer, it is one of the first submersibles which had all the basic elements of a functional submarine and later became a forerunner of the U-boats that we know of. The boat sank during diving trials in Kiel on 1st February 1851, but Wilhelm Bauer and his two fellow sailors were saved. On 5th July 1887, the boat was recovered and today it is on display in Dresden, Germany.
---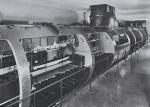 Deutsches Museum, Munich, Germany
U-1 - Gasoline Powered Boat
Launched on 4th August 1906, U-1 was used solely as a training boat. Stricken on 19th February 1919, she was decommissioned from the German Navy and her wreck was handed over to the Deutsches Museum in Munich, where she has been on display since 1921.

View the U-1 Tour - courtesy of Deutsches Museum (requires Quicktime plugin)

---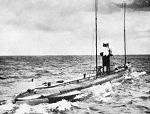 Strandingsmuseum St. George, Thorminde, Denmark
U-20 - World War 1 Attack Boat
Under KL Walther Schwieger, U-20 is remembered for the notorious sinking of the passenger liner Lusitania on 7th May 1915. The heavy loss of life caused an immediate uproar in both Allied and neutral circles and influenced America's decision to enter the war.
U-20 was commissioned on 5th August 1913, and ran aground in heavy fog on 4th November 1916. Between 1924 - 25, parts of her wreck was recovered and put on display.
The conning tower, propeller and deck gun is on display at Strandingsmuseum St. George. The hull still rests in its place, corroding beneath the shallow waters off Jutland, Denmark.
---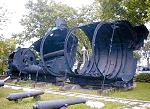 Turkish Naval Museum, Istanbul, Turkey
UB-46 - Type UB II Coastal Attack Boat
UB-46 was a small coastal torpedo attack boat of the UB II class. Commissioned on 12th June 1916, she operated in Turkish waters and claimed 13 ships before hitting a mine in the Black Sea on 7th December 1916. None of her 20 men crew survived. Today, parts of her hull are on display in the Turkish Naval Museum (Demiz Muzesi) in Istanbul, Turkey.
---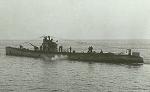 Bayerisches Armeemuseum, Ingolstadt, Germany
U-61 - World War 1 Attack Boat
U-61 was commissioned on 2nd December 1916, and had sunk 36 ships before being forced to the surface by depth charge. She was then rammed and sunk with all hands in the Irish Sea on 26th March 1918. The 88mm deck gun is all that remains of this boat and is on display in Ingolstadt, Germany.
---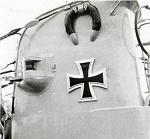 Naval Museum of the Black Sea Fleet, Sevastopol, Ukraine (11 Lenin St. 54-03-92 Tel. +380-692522-289)
U-9 - Type IIB Coastal Attack Boat
Commissioned on 21st August 1935, U-9 was a Type II coastal attack boat. She carried out 19 patrols and claimed 9 ships before being sunk by Russian aircraft on 20th August 1944 at Constanza, Romania. The emblem of U-9 was the Iron Cross, welded on the conning tower in memory of the first U-9 under Otto Weddigen. The Soviets raised the boat in 1945 and the emblem is now on display in Sevastopol, Ukraine.
---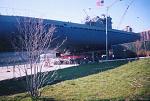 Museum of Science, Chicago, United States
U-505 - Type IXC Long Range Attack Boat
Superstition has it that sailors in most navies believe that certain ships are "ill-fated" and suffer more than their fair share of problems. U-505 was one of those plagued by a series of misfortunes during the war.
Commissioned on 26th August 1941, she was a Type IXC long range attack boat. She had gone through a series of bad luck, including repeated malfunctions, a CO who committed suicide and finally the crowning blow came when she was captured intact together with secret documents and equipment by a US boarding party on 4th June 1944, north west of Dakar.
Today, she is fortunate to be one of the last few surviving German U-boats in the world, preserved in time and on display in the Museum of Science in Chicago.
---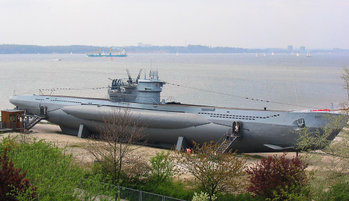 Navy Memorial, Laboe, Germany (Laboe, Strandstrasse 92, Germany)
U-995 - Type VIIC/41 Attack Boat
Commissioned on 16th September 1943, U-995 is a Type VIIC U-boat, which once formed the workhorse of the U-boat fleet. Today, U-995 is the last surviving Type VII U-boat in the world. She surrendered to the Allies at the end of the war, and was handed to the British as war booty. In 1948, she was transferred to the Norwegian Navy before being returned to her homeland in Germany for the symbolic price of one Deutsche Mark. She is on display at the Navy Memorial in Laboe, near Kiel in northern Germany.
---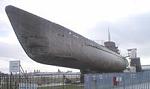 Historic Warships Museum, Birkenhead, United Kingdom
U-534 - Type IXC Long Range Attack Boat
Commissioned on 23rd December 1942, U-534 had not sunk any ships by the time she was spotted by a British Liberator while sailing in the Kattegat, Denmark on 5th May 1945. The Liberator attacked and promptly sank her with ten depth charges. There were 49 survivors.
Forty eight years later, in 1993, she was raised by a Danish consortium, with the ceremony being witnessed by her own surviving crew and those of the Liberator who sank her. She was broken up and displayed as an exhibit in Birkenhead, United Kingdom.
---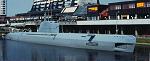 Technikmuseum Wilhelm Bauer, Bremerhaven, Germany
U-2540 (Wilhelm Bauer) - Type XXI Elektroboat
U-2540 was an advanced submarine which entered service on 24th February 1945. Less than 3 months later, on 4th May, she was scuttled by her own crew. In 1957, she was raised and returned to service on 1st September 1960 as the research submarine Wilhelm Bauer. She served in a civilian role under various research projects before decommissioning on 15th March 1982. On 24th April 1984, she was transferred to the Deutsches Schiffahrtsmuseum (German Maritime Museum) as the Technikmuseum Wilhelm Bauer.
---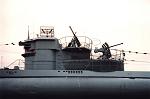 Other U-Boat Related Exhibits
Many other related exhibits such as miniature submarines, manned torpedoes, artifacts and experimental weapon systems can be seen in various museums in Europe and the United States. These however did not play a significant role in the war and do not generally garner much interest. Post war submarines including those from the United States, Great Britain and Russia are also on display in their respective countries. If you want information on these, please drop us a note and we will be happy to assist.